Welcome To The
Valleyview Family
IT IS WITH GREAT JOY THAT WE WELCOME YOU TO VALLEYVIEW CHURCH
We do not believe that your visit here is an accident, but rather, possibly part of God's plan for you. It is in view of this that we would like to personally extend an invitation to you and your family to attend a meeting with our Valleyview family.
EVERY SUNDAY
WE GATHER AT 10:30AM TO WORSHIP GOD & HEAR HIS WORD
We love meeting new friends and developing new relationships in Christ. Whether you're here for a one-time visit or seeking an ongoing relationship, we will open our arms to you – and we invite you to come early, so we can meet you and get to know you a little better before the service starts.
Finally, if you are in need of further, personalized ministry, please let us know. You can drop me a message, give us a call, or come visit. Valleyview's ministry is to the world, but never loses sight of our call to meet the need of the individual.
Sincerely,
Pastor Caleb Chamberlain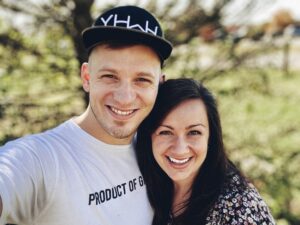 CONTACT US
WE'D LOVE TO HEAR FROM YOU